Winning Irish Socksociety Competition
April 9, 2020 in Awards | 4 mins read | Tagged: design competition adobe illustrator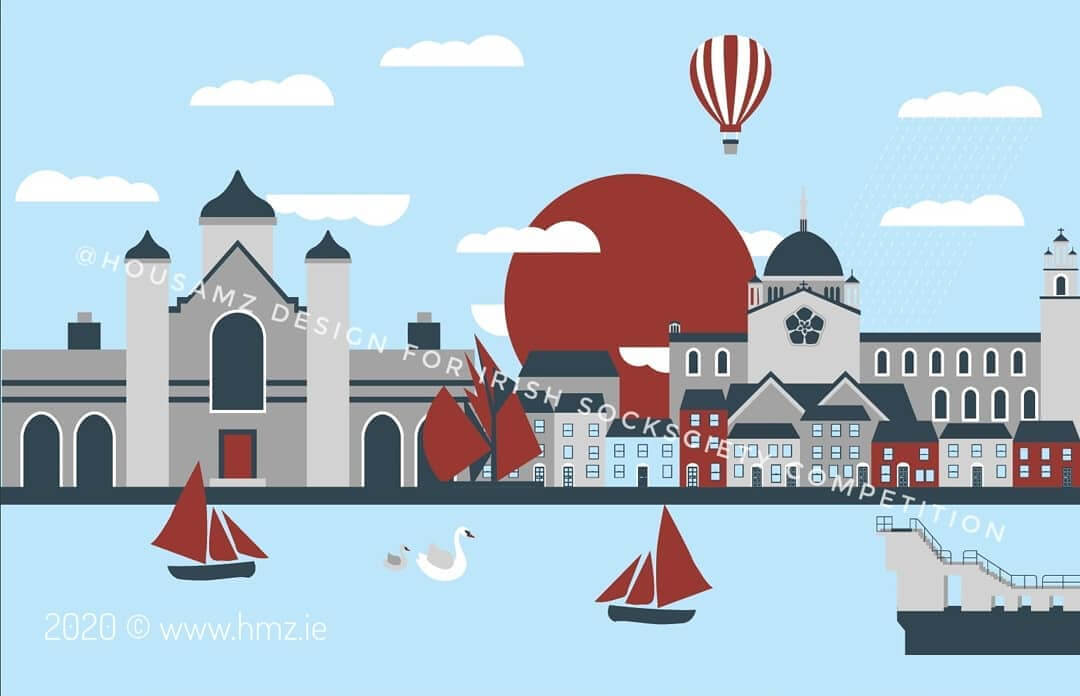 The Irish Socksociety 2020 competition was about designing socks in celebration of Galway City.
The competition was advertised on their website as below:
"Have you ever looked at clothes and thought, I would love to change the neckline, the colour or the vibe. Well now you can be a fashion designer… Irish Socksciety are giving you the chance to get those creative juices flowing and put your mark on their socks. In Celebration of our home Galway, we are calling out for people to design their own take on Galway which will then be made into wearable and creative socks… Theme: In celebration of Galway"
I participated and won the second prize in the competition, and here is the design.
The design features remarkable points in Galway City, Ireland like:
The quadrangle building in NUI Galway, Galway's Cathedral aka The Cathedral of Our Lady Assumed into Heaven, Galway Hooker, and The Claddagh.
The applications used were Adobe Illustrator and Adobe Photoshop.