The Pursuit of Happyness
November 24, 2017 in General | 1 min read | Tagged: success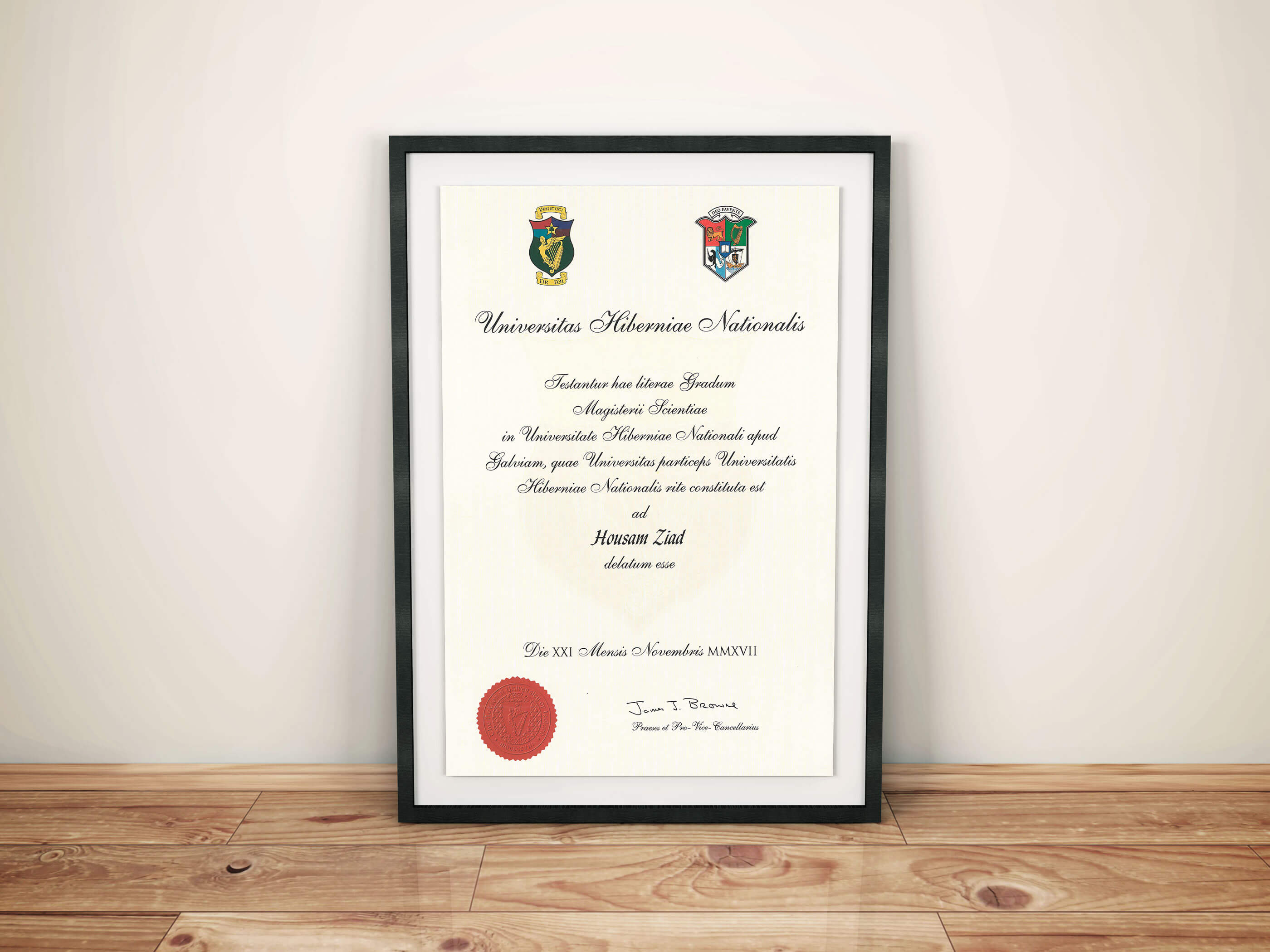 I did it!
Although I am 15 years late, I finally did it.
I lost hope in education when I was 16 years old, and I quit school not long after that. I worked in many types of jobs, a carpenter, an automobile electrician, a waiter, a machine operator, an electronics technician, and in a design firm, where I met the Internet for the first time. I knew then what I wanted to do in my life; a web developer, and I started working on that. I spent thousands of hours learning how to do a pixel-perfect design and a poetic code, and I always dreamed of studying computer science.
At some stage in life, I needed a university degree; I decided to go back to school while working, I couldn't follow my dream of studying computer science as I planned. I chose a course that didn't require attending classes so I could study at home and go to exams only. I managed to have a bachelor degree in English Language & Literature.
After many years of working experience, I came to Ireland. I worked with NUI Galway, and I found an opportunity to make my dream come true, I applied for a Master's degree in Software Engineering and Database Technologies, and I got accepted. I had a plan, and I worked very hard for two years to keep my marks at A levels. Eventually, I graduated with a First-Class Honours.
And I did it; I am officially a Software Engineer after a long time. I didn't only graduate; I proved that dreams come true despite all what I've been through, and I found that no matter how hard it looks at first, accomplishment is so sweet.
Huge thanks to NUI Galway for this trip, I am at my proudest moment. Don't ever let go of your dreams.